Updates
Butterfly installation at Nga Manu 2018
Most most recent project thus far was painting these Moths and Butterflies for the entrance to the Butterfly Garden at Nga Manu Nature Reserve in Waikanae just north of Wellington.
Dancing with a Bruegel July 2016
Here's the latest resuscitation. Pieter Bruegel's 'The Peasant Wedding' from 1567 having had a makeover by myself in July 2016.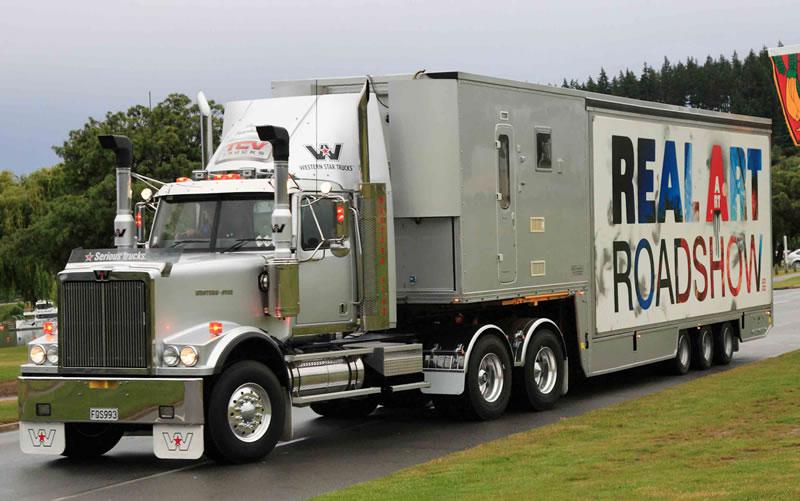 From this Queens Birthday weekend for the next 5 weeks I'll be touring around Northland in this wee baby with 72 artworks from one of the best private art collections in the country.
Tuesday April 12th 2016. Sitting in the studio working on a photo/painting of a Bellbird whilst looking out at our garden. Tui singing away in the Myrtle tree, Grey Warbler just been in to add to the chorus, 3 fantails hunting for little bugs, White Eyes chattering away in the Apple tree, Black Bird bathing in the pond, and of course the Sparrows acting like a gang of mad teenagers as usual. All this in our back yard in this cool little inner city suburb of Newtown. Wellington..so lucky.
Welcome to my new web space!
To celebrate here's an image of a recently sold creation by photographer Derek Tearne and myself.