Updates
Thistle Hall drawing workshop and exhibition Oct 1-6 2019
Coming up October 1st-6th at Thistle Hall in upper Cuba Street, Wellington. 10am - 5pm. Maximum any hour of 26 people. A free on the hour every hour drawing and art inspiration workshop for all ages.  From 6yrs - 90 years young. For more info go to www.thistlehall.org.nz/exhibitions and the latest page in the my artwork section of this website.
Newtown Shoes kaleidoscope 2019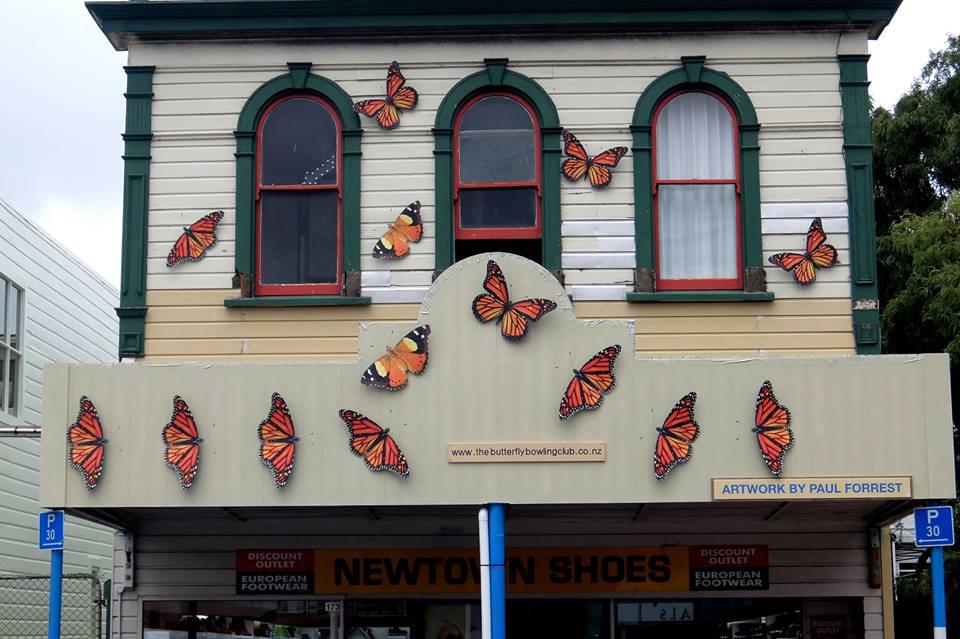 The first public outing of my butterfly creations back in March 2019. Corner of Constable and Riddiford street in Newtown, Wellington.
A highlight of my life 2011 -2017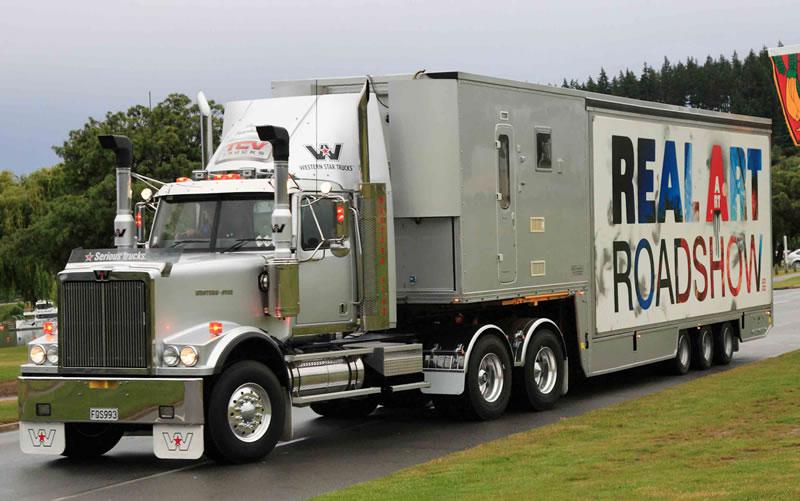 Travelling all over New Zealand in this great mobile art gallery visiting schools with one of the best contemporary New Zealand art collections. My role as educator on this was a major highlight for me.